---
Events held at the Nutley Museum, 65 Church Street, Nutley, unless otherwise noted.
---
Know Your Town, Nutley: Early History

By Jesse K. Bartel

The natural wilderness which was once Nutley was first disturbed by the tread of the Lenape Indians on their eastward migration from the west of the Mississippi...

Excerpted from Early History by Jesse K. Bartel
in 1949's Know Your Town NUTLEY New Jersey - prepared as a community service by the League of Women Voters of the Nutley Area.
---
Nutley Historical Society joins in honoring local man killed in action in American War of Independence.
Descendant of Revolutionary War soldier visits Nutley, Belleville
---
226 Chestnut Street
The Junior Woman's Club of Nutley used the house for its functions from 1912 to 2012.
The Vreeland House recently changed hands when the Junior Woman's Club of Nutley turned over the property to the township of Nutley, N.J., in May 2012. The town placed oversight of the 200-plus year-old house in the hands of the Nutley Historical Society which will inventory the parts, parcel and frame the artifacts in the historical sense.
---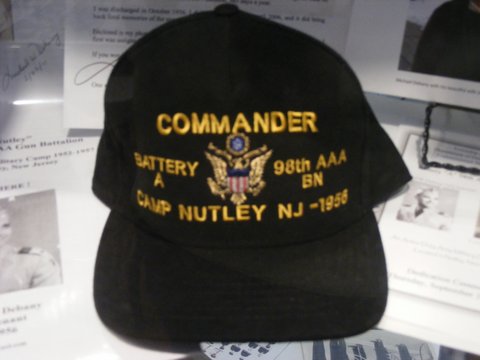 Plaque dedication, historical talk
See layouts and more about the Cold War era, 1952 to 1957, when the U.S. Army had antiaircraft gun bases in Nutley to defend the George Washington Bridge from aerial attack.