Make 2018 Your Year to Get Involved with the Nutley Historical Society
By Barry Lenson
A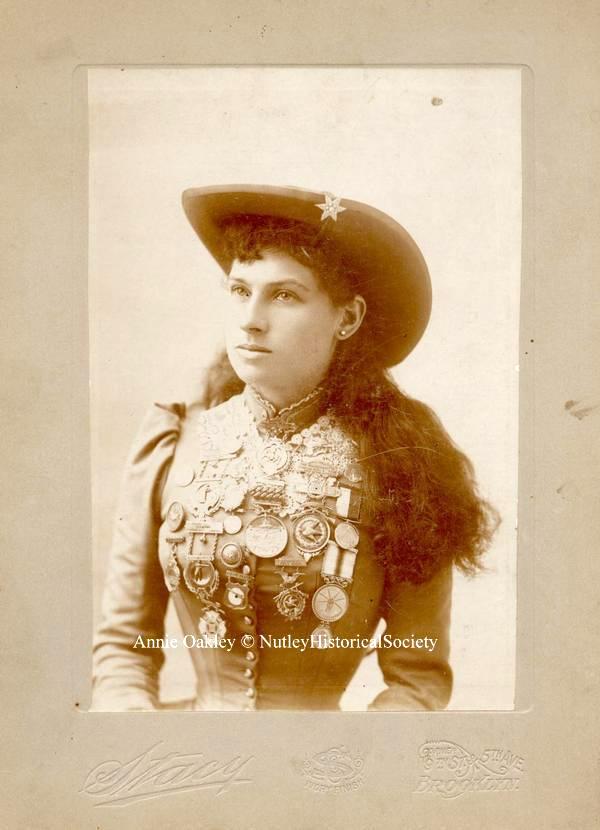 re you the kind of Nutleyite who likes to study our town's fascinating history? Are you also making resolutions for the new year?

If so, we have a suggestion for you. Why not make 2018 the year to get more involved with the Nutley Museum and Historical Society?

The Society offers great resources for you and your family – and all you need to do is to attend some of the events that are held at the Nutley Museum, which is located at 65 Church Street, a short stroll up the hill from Franklin Avenue.
• When and Where Was the Nutley Historical Society Founded?
It happened back in 1945, when a group of forward-thinking citizens established a society to preserve our town's history. They were motivated, in part, because the Park Street School, a brick school house that was built back in 1875, wasn't being used for too much. The society decided to use that school as a town museum – and 72 years later, the Nutley Museum is still here to enjoy.
• What's in the Nutley Museum?
The Nutley Museum houses an extensive collection of objects, artworks and documents from Nutley history. You'll find one of America's most important collection of items owned by Annie Oakley, the famous sharpshooter who moved to Nutley in 1892 and stayed for more than a decade. There are also artworks on display that were created by Reginald Marsh, Arthur Hoeber, Gary T. Erbe and other great painters who lived and live in Nutley.
There are displays on the history of Nutley sports, businesses, Police and Fire Departments, and more. Plus, special exhibitions are held throughout the year.
• When Can You Visit the Nutley Museum?
The easiest way to visit is to attend one of the family events that are held throughout the year. There's an Ice Cream Social in the spring, a Pumpkin Festival in the fall, and a Christmas Party in December, complete with carol singing and a beautiful tree to admire. There are also lectures, historical exhibitions and more. You can also call 973-667-1528 to arrange a private visit and tour.
• What about School Groups?
The Historical Society enthusiastically invites students and teachers from Nutley schools to visit and learn about Nutley history! Call 973-667-1528.
• How Can You Join and Get Involved?
Click the "Join Now" tab on the Nutley Historical Society's website. Student memberships cost $5.00, family memberships are $25.00, and there are other levels. As a member, you will receive advance email notifications of upcoming events and other benefits.
• Can You Rent the First Floor of the Nutley Museum for Parties and Events?
Yes, you can. The beautiful downstairs room in the Museum, complete with kitchen, is one of the most popular and affordable rental spaces in town. Call 973-667-1528 to learn more.
• The Nutley Historical Society Is Your Place to . . .
Connect with other town history buffs . . . research your town, ancestors, and home . . . enjoy special lectures and events . . . and feel just plain good about living in Nutley!
See you there!
Schedule a Tour or Event at the Nutley Museum
For school groups and private museum tours, please call Kerry Flynn, caretaker, at 973-667-1528, or Suzanne Hagert at 973-667-4270. The Nutley Historical Society is a not-for-profit organization dedicated to serve the educational, cultural, and historical needs of our community.
Barry Lenson is Nutley Historical Society trustee, Art Historian, Co-Secretary
Adapted from Nutley Neighbors; Best Version Media
A community magazine serving the residents of Nutley, N.J.