Mark Your 2016 Calendars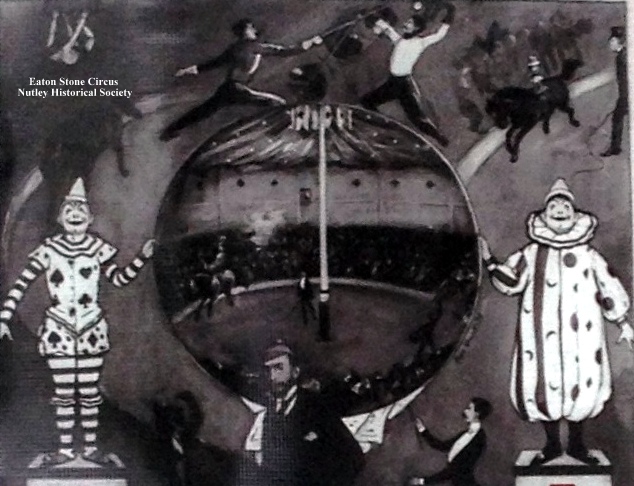 Sunday, May 29: Museum Grand Reopening

Monday, May 30: A Walk in the Park conducted by John Simko

Thursday,

6:30 P.M. to 8:30 P.M.,

June 2: Ice Cream for History

Sunday, 2 P.M. to 4 P.M., October 16: Fall Pumpkin Festival

Thursday, 7 P.M., December 8: Christmas Party
---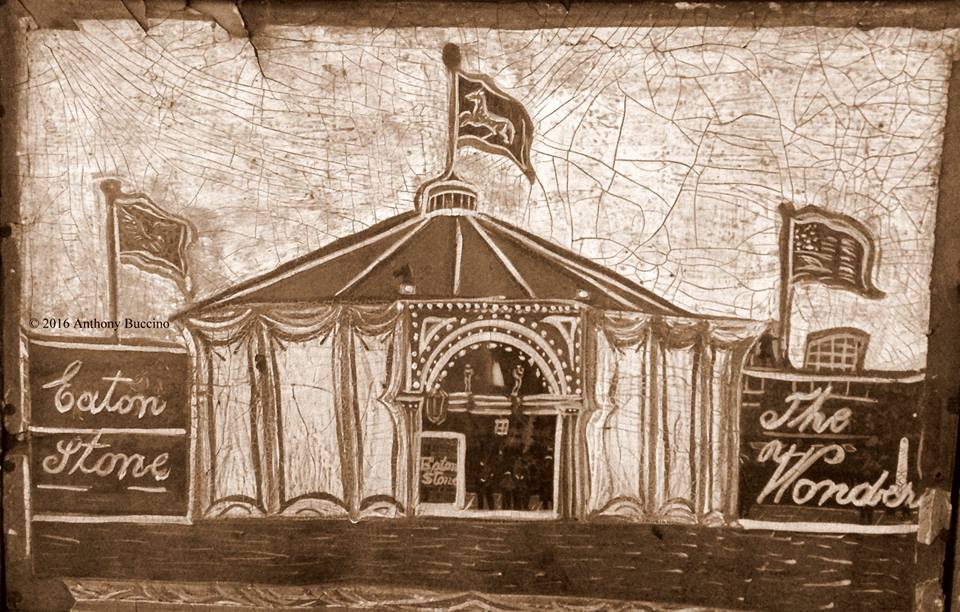 Mark Your Calendar:
NUTLEY AMATEUR CIRCUS
2 p.m. Saturday, March 26, 2016 - Nutley Public Library
Join Nutley Museum Director John Simko for a look back at the Nutley Amateur Circus, a colorful fundraiser to help those in need more than 100 years ago. Although this event took place in 1894, it has inspired a local mural competition to be unveiled later this year.
Come to the NUTLEY PUBLIC LIBRARY and learn about this circus that still fascinates us today. The half-hour talk for all ages will be immediately followed by a circus inspired art project.
---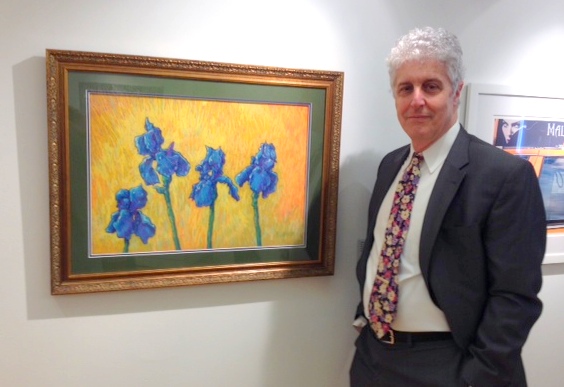 Gabriele Pastel on Display
At University Art Gallery
Mike Gabriele (member of our Board of Directors and the Nutley Velodrome historian) was invited to display his latest pastel at an Art Show at Montclair State's George Segal Gallery.
MSU gallery chooses Clifton artist's works for its exhibition
The George Segal Gallery at Montclair State is holding its annual Art Connections 12: Affordable Art exhibition and art sale, offering a wide selection of affordable and original art for all levels of collecting.
Through April 9, the exhibition gives gallery patrons, Montclair State University's alumni, the area's many collectors, curators and art dealers the opportunity to support the gallery and its mission. Proceeds from the event support exhibitions at the George Segal Gallery and the care of the University's permanent collection, and the annual event has grown from a regional exhibit to one of national scope and now in its twelfth year to present affordable art.
Since its founding in 1969, the Montclair State University Art Galleries, the crown jewel of the Montclair State Art Galleries, has lived its mission to propagate culture and art through interpretive modern and contemporary art exhibitions and the presentation of related events using its collection as well as local, statewide, and international sources.
---
The Nutley Historical Society General Membership Meeting
and Election of Board Members
Nutley Museum, 65 Church Street, 7 P.M., Nutley March 10, 2016
Proposed Slate of Officers
- Two-Year Term - 2016-2018
Domenick Tibaldo - President
Suzanne Hagert - Vice President
Maryann Lauber - Treasurer
Patricia Williams - Secretary
Barry Lenson - Art Historian
Mike Petrucelli - Director, Building & Grounds
Eleanor Slomkowski - Director, Membership
Nancy Greulich - Annie Oakley Historian
Nominations from the Floor
Board members holding office until 2017:
John Simko, Museum Director
Michael Gabriele, Nutley Velodrome Historian
Michael Frobose, Genealogy Chairman
Michael Slomkowski, Hospitality Director
Please note that the by-laws of The Nutley Historical Society were amended by unanimous vote on January 19, 2012 in that the clause stating that the president vice president treasurer and secretary could only serve for two consecutive terms be deleted.
---
Thanks to all our members who supported
Nutley Historical Society's Events and Activities.
Here's what your 2015 membership dues helped support:
Ongoing open houses and Museum events. Our Museum continued to hold open houses for yearly events that included our Fall Pumpkin Painting Festival, our Christmas Holiday Open House with live music and refreshments, and the Summer Ice Cream Social which afforded children the opportunity to make ice cream and walkie-talkies out of tin cans and string.
A History of Nutley in 27 Objects. Exhibit displayed how an arrowhead, a quarry mallet, a telephone, and some paintbrushes helped define Nutley's development from a farming community to a New York City suburb. In conjunction with this exhibit, the Nutley Historical Society sponsored a Living History Night, where long-time residents recalled and shared their earlier times in town.
Tours of the Nutley parks. Museum Director John Simko continued to conduct "Walk in the Park" tours that explained our parks' rich history - the creation of the Memorial Park to honor veterans of World War II, the locations of textile mills and other fascinating facts about our town.
Special exhibitions outside the Museum. In the last year, the Historical Society has presented a well-received series of special exhibitions at the Nutley Public Library, in support of that institution's centennial. These exhibitions included displays of historical objects in the Library as well as four exhibitions that explored Nutley's murals and muralists, lost old buildings, and other topics.
Art competition. Three members of our Board joined Nutley educators in a competition in which 18 Nutley students submitted designs for a new mural that will be installed in the Walker Middle School this Year.
Museum scholarships. Three scholarships were awarded to graduating Nutley High School students who applied and submitted essays about Nutley's history.
---
Benefits of Nutley Historic

a

l Society Membership

As a member, you and your family are welcome to participate in any or all of our upcoming events. Nutley Historical Society members have the benefit of renting our meeting room at the museum at a reduced and very affordable rate.

When you join or renew your membership, the Nutley Historical Society will be able to continue and expand our work t bring you interesting, informational and fun programs throughout the year. By making our history available and known to those who visit the museum, we can continue to move forward by knowing about and appreciating our past. We can only accomplish this with your help.