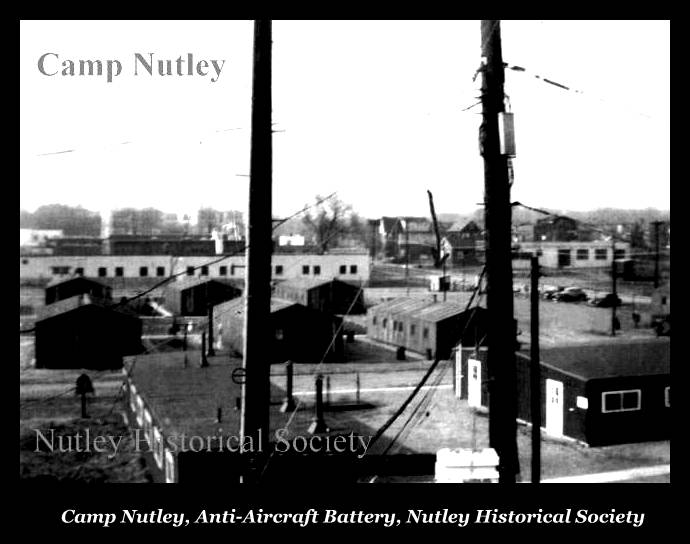 Nutley site of Battery A, 98th Antiaircraft Gun Battalion, known locally as "Camp Nutley"
---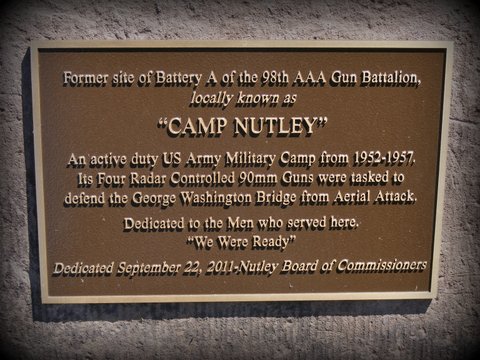 From 1952 to 1957 the U.S. Army had anti-aircraft gun bases in our area to defend the George Washington Bridge from aerial attack (presumably from Russian bombers likely attacking from the north via the North Pole route) thus knocking our much of our trans-Hudson River transportation.
These bases were scattered on both sides of the Hudson River and locally were near Newark Airport, up in Belleville Park and right here in Nutley near the Passaic River where the current ball fields, tennis courts and hockey rink stand today.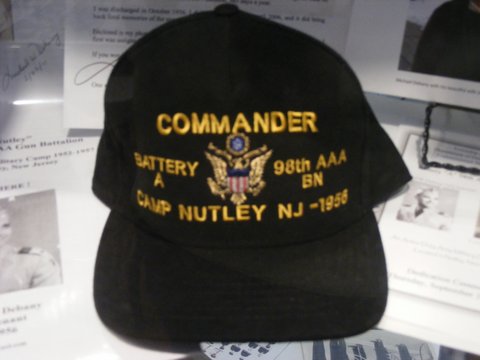 The Nutley base, site of Battery A of the 98th Antiaircraft Gun Battalion, known locally as "Camp Nutley", was some 11 miles from the bridge and its four 90mm guns could fire up to 22 projectiles/minute/gun, radar-guided and capable of being detonated near a target.
Nutley and the Nutley Historical Society dedicated a plaque on the premises where the base stood (on Park Avenue across from Parks and Rec building, near the parking lot).
A presentation by the commander was held at the Nutley Museum that same evening. The memorial is located south of the hockey rink, up a short rise.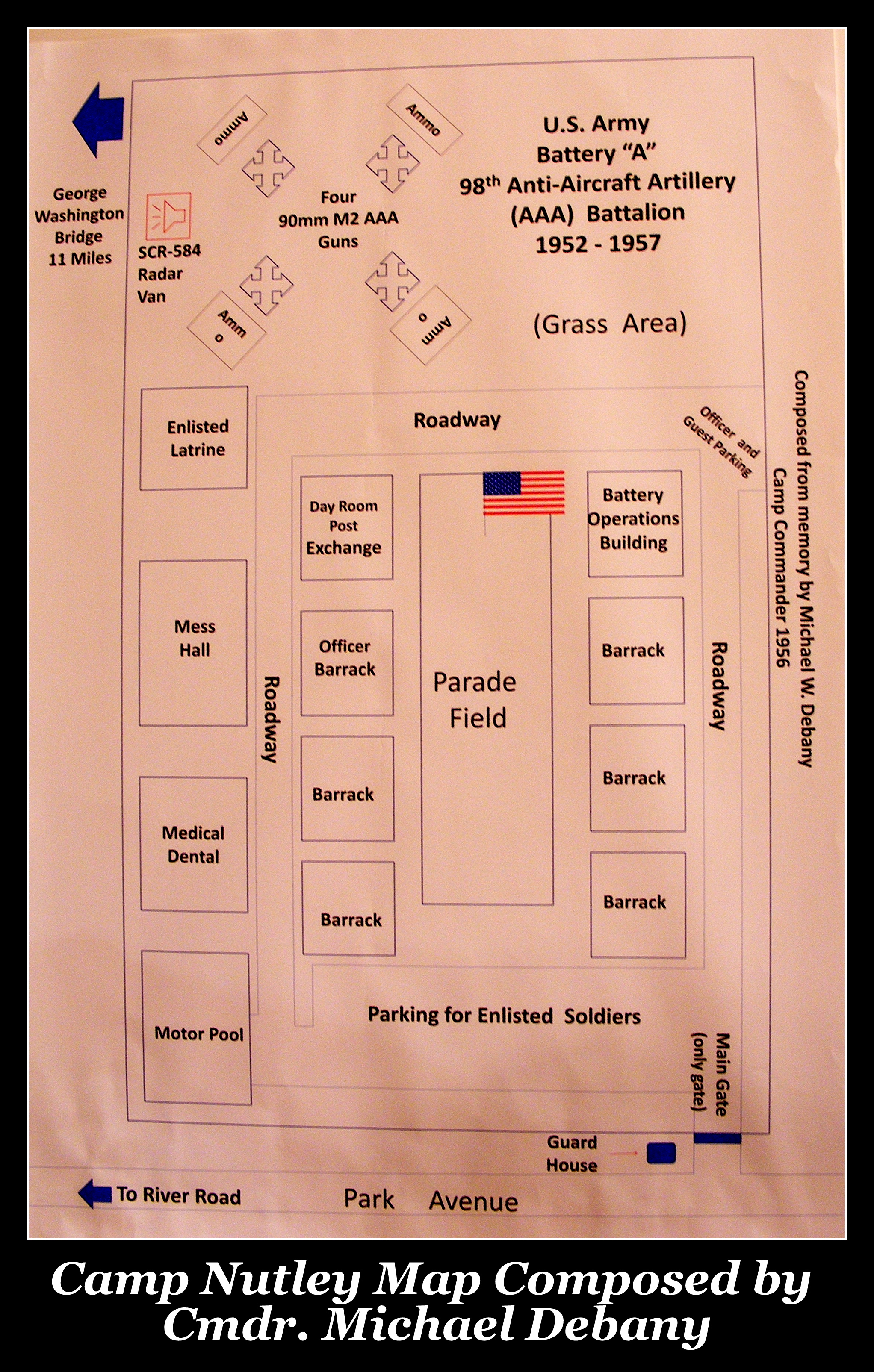 ---
Photos from the dedication and presentation. By Anthony Buccino, copyright 2011.
Click icon to show captions
Read more on Camp Nutley or Camp Avondale
Visit the Nutley Museum and see our Camp Nutley exhibit.