LaMonte was one of the big three employers in Nutley
and had a world-wide impact while bringing financial security
to hundreds of local families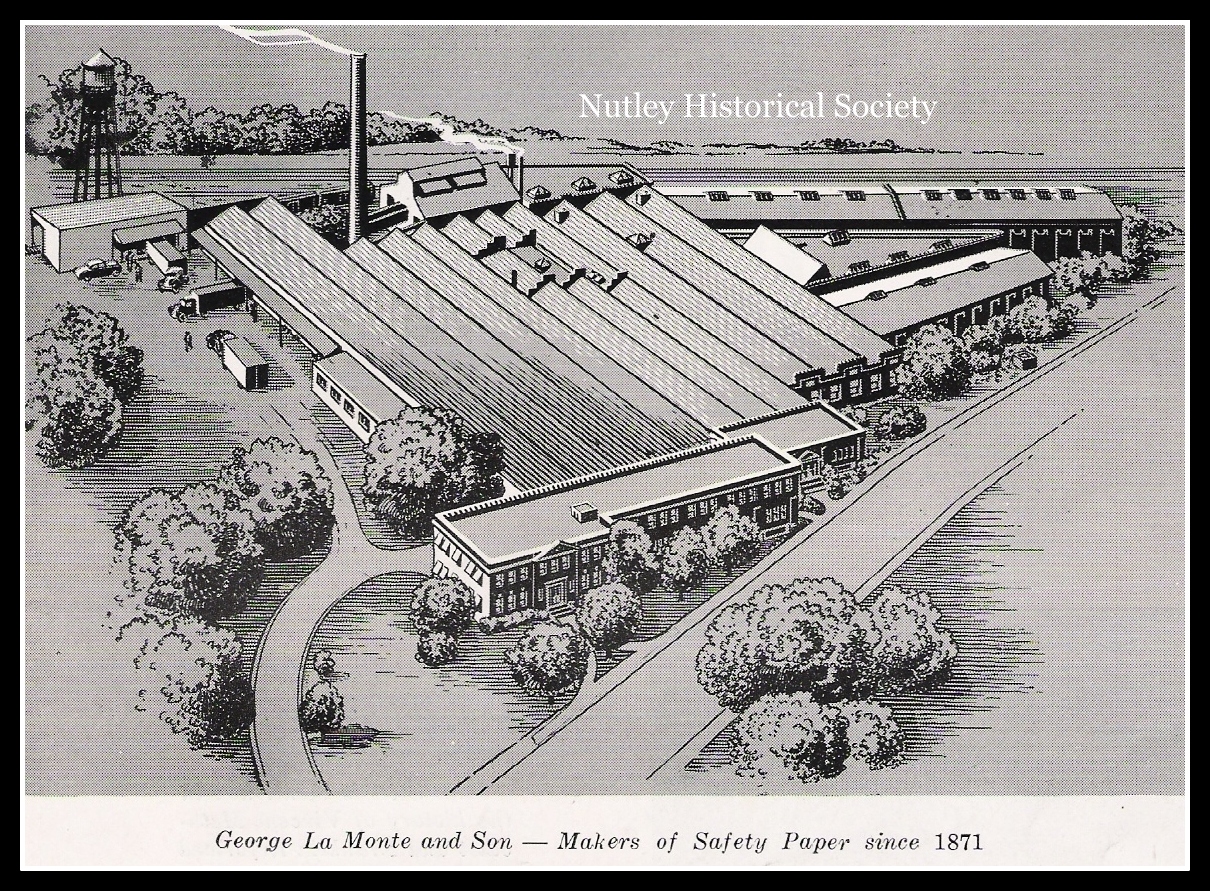 ---
The Civil War was over and reconstruction began to restore unity to our nation. Monetary practices needed to be modernized across the country. Many forms of money, trade, and valuations would be tried. Coins were too heavy, easily stolen, and counterfeited. Livestock, beaver skins, and crops were hard to divide and value. Shady bankers and forgers found easy money altering bank notes and bills of exchange, a capital offense.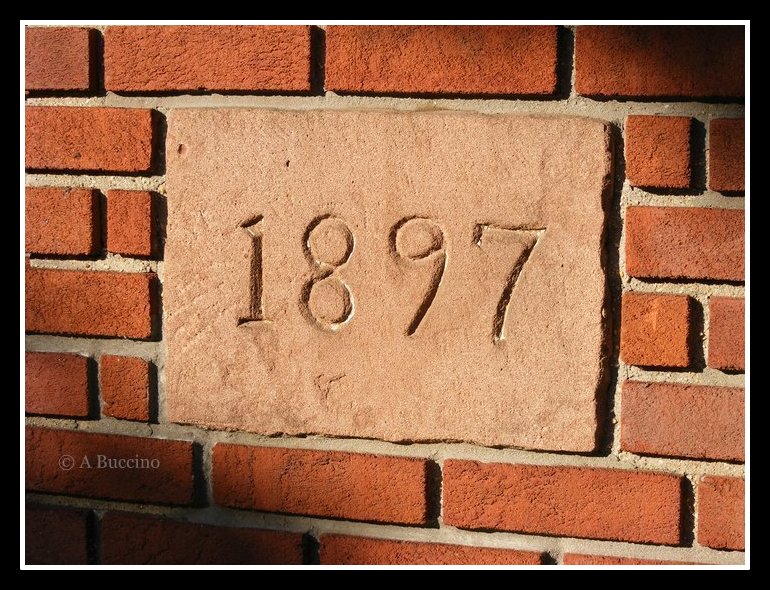 Banks of Deposits were formed using checks and drafts for credits and debits. Forgeries were very problematic as criminals altered checks. George T. LaMonte, in 1871, patented what is perhaps the most overlooked invention of modern times: National Safety Paper. This method impregnated paper with designs that turned white when numbers or other check features were altered.
The LaMonte factory started as a small building at 299 Kingsland Street in 1897 adjacent to the Erie Railroad tracks. A 1905 merger with Kingsland Mills brought manpower and resources into the growing company. By 1961, three hundred people worked in a six-hundred by nine-hundred-foot complex.
Three generations of LaMontes would grow the business as check use soared. Transportation tickets, bank notes, stock certificates, and even Cuban lottery tickets were produced using National Safety Paper processes.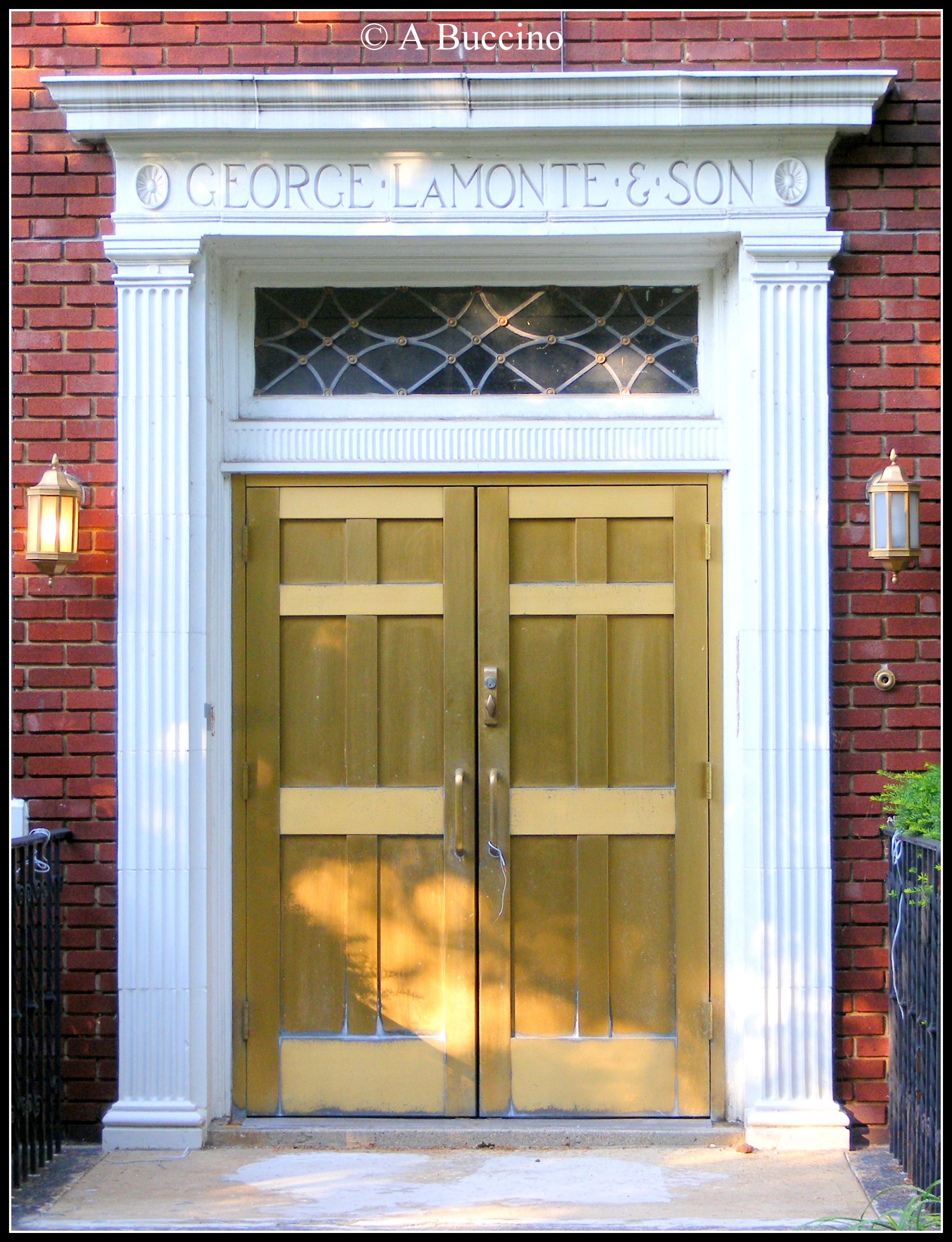 George M. LaMonte oversaw the rise to supply over seventy-five percent of the market demand. A family-friendly corporate policy included profit sharing, life insurance, maternity and medical benefits, a savings bond plan, pensions, holiday and vacation pay and a company picnic at the Sundance Lodge. The family was into banking and politics, with members on local banking boards approving employee loan applications.
George V. LaMonte would manage operations from the 1950s through the sale in 1966 to Georgia Pacific (GP). Labor unions were never approved by employees despite numerous votes. Only after GP took control did the Teamsters set up shop. GP moved the plant to Warwick, New York in 1969 and sold off the property to Roche, who cleared the site for redevelopment.
Let's follow some paper being delivered by train to the siding where stevedores unload the large rolls of paper, being careful not to damage the edges as the blank paper is moved to the Production Department. Proprietary machines were used to print designs on the paper with special fluids using steel cylinders engraved with the customer's name or artwork. There were eighteen machines for this process and a large vault to secure hundreds of cylinders. Paper cuts and pinched fingers were common injuries.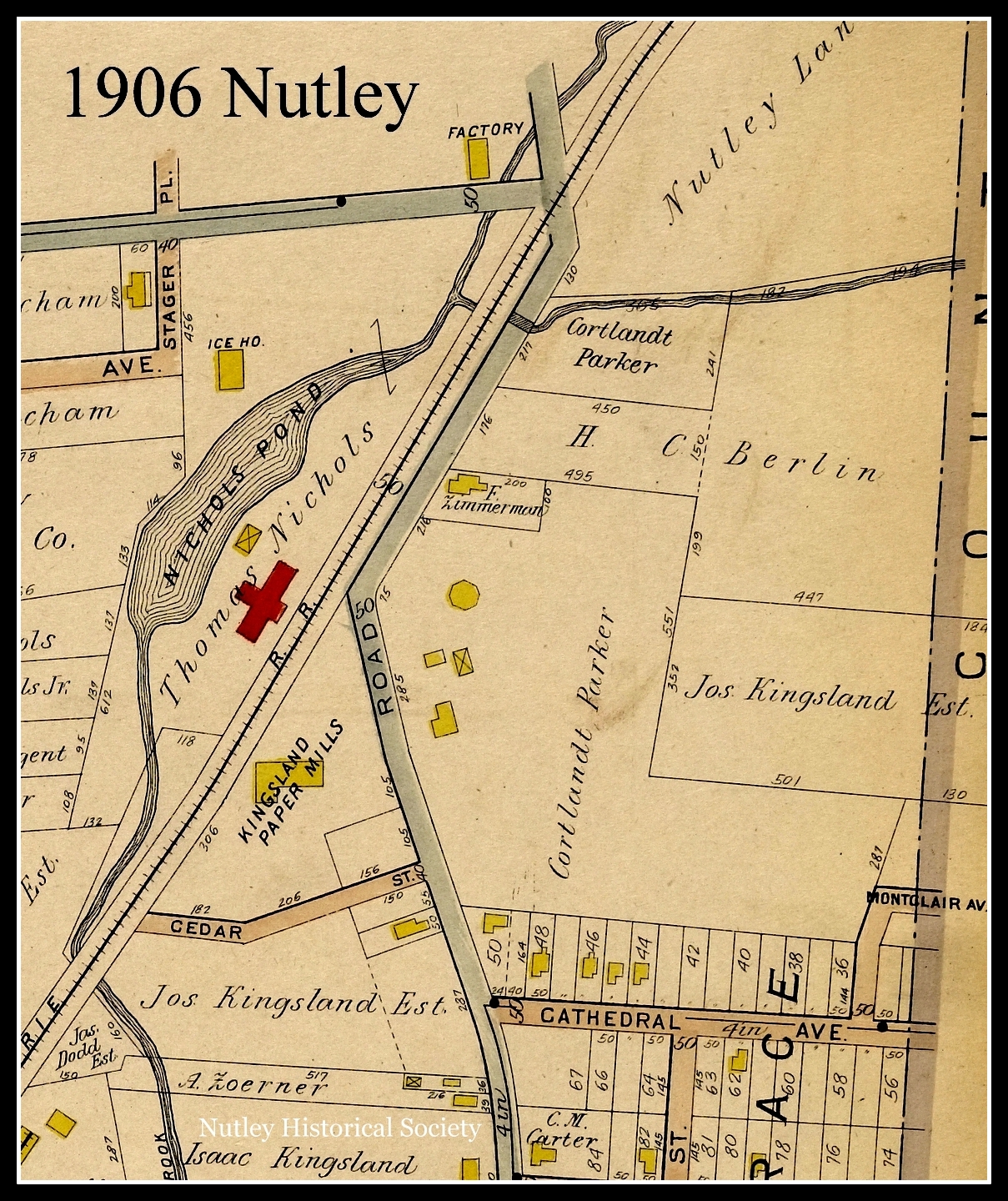 Next stop, the Calendar Department, where the paper was polished and made ready by sending it through various rollers, some two stories high, requiring men on two levels to feed the paper. The Finishing Department would cut and package the paper to sizes specified. These shipments were delivered to printers, such as Deluxe Check, for adding names and account numbers.
Zero-emission practices were evident everywhere, including shredding and recycling of waste paper, containment of fluids, natural ventilation and illumination with skylights and scrap paper cut and packaged for employees to take home for the kids. Dad worked there from 1949-1969 and still has some paper, so he truly got a lifetime paper supply.
LaMonte was one of the big three employers in Nutley and had a world-wide impact while bringing financial security to hundreds of local families.
---
Reprinted from Nutley Neighbors, September 2018; Best Version Media, A community magazine serving the residents of Nutley, N.J.
David Wilson is the author of "Fire in Our Lives"
---
Read more:
Founded 1945
65 Church Street, Nutley N.J. 07110
973-667-1528
Copyright & Reprint Information
Contact Room Rental, via phone, not email, Call 973-667-1528
Official Web Site
Nutley Historical Society
Follow/Like Us on Facebook
Check-in When You Visit
---
Web site development & maintenance
provided at no cost to Nutley Historical Society, sponsored by:
Links are subject to change
---